There are thousands of articles out there on the best digital marketing tactics. How do you decide which ones make the most sense for your material handling company? It's a big undertaking.
Download our exclusive eBook on how to prospect better in the digital age
I'll let you in on a little secret, too. Some of them – heck, maybe most of them – would fail you. And it might not be your fault.
Not all tactics work for every company. There's a reason why street teams helped RedBull successfully launch the brand in the U.S. and why consumer packaged goods (CPG) companies continue to run free-standing inserts (FSIs) in Sunday newspapers. It makes sense for them. If they weren't generating positive results, they would have cut those programs years ago.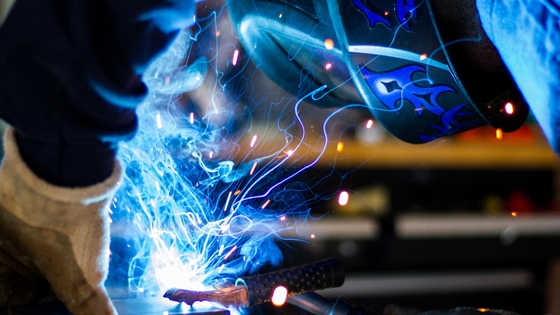 There are many factors in deciding on the best marketing tactics for your business. They include:
Your industry

Your target audience

Your budget

Your resources

Your timeline
Our company has been working alongside material handling businesses for more than a decade, building marketing strategies and helping to carry out a variety of tactical efforts. We've learned a thing or two about what works, what doesn't, what's expensive, and what generates a healthy return on investment (ROI).
Here's our secret list of low-cost, high-value marketing ideas for material handlers.
Local Optimization
Local optimization is the improvement of a brand's presence in search engines, among local searchers. This includes ensuring Google MyBusiness and Bing Local pages are accurate and thoroughly built out. One should run a citation report to make sure that local listing websites feature correct and up-to-date information for your business. This can also include a program to encourage positive business reviews for your company. Finally, your website should be optimized through keywords, content, and metadata around geo-specific search terms. This will boost your rankings above competitors in the search engines, giving you an edge on the amount of free, organic traffic coming into your site. A recent study states that 18% of local mobile searches lead to a sale within one day. These are hot leads. Act appropriately.
Expenses: Set-up and management expenses
Outcomes: Increased organic traffic, better search presence, improved brand reputation through reviews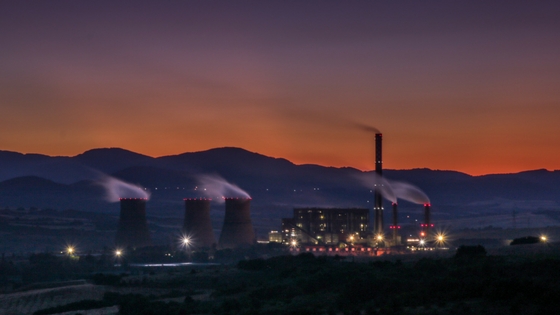 Remarketing Ads
You have probably been on the receiving end of remarketing ads but may not know them by name. If you've ever shopped on a retail website, let's say for a band t-shirt, and then noticed an ad for that same t-shirt while on a totally different website, that's remarketing.
Through code and cookies, it recalls what web pages you've visited and advertisers are able to personalize ads based on that historical data. It's genius. Consider past web visitors who have browsed your site in search of used forklifts. Employ remarketing to stay top of mind among these prospects and re-engage at a later date when they're more ready to buy. It's a pay-per-click model so you can control the budget. Website visitors who are retargeted with display ads are 70% more likely to convert on your website.
Expenses: Recommendation of $500 – $1000/mo for ad costs through Google AdWords, management expenses
Outcomes: Increase leads, higher brand recall
View our free slideshow on 10 reasons why your customers aren't seeing your web content
LiveChat
We live in a world where we value instant communication. We've been sensitized by SMS texting and social media and, generally speaking, customers are increasingly impatient. That's especially the case when a prospect is suffering downtime due to faulty equipment, and he/she needs an answer…fast.
Consider implementing LiveChat on your site. Through this software, you can encourage web users to get in touch immediately with a customer service representative, rather than submit a form and wait hours or days to hear a response.
Plus, users can multi-task while they type, something very important to busy buyers. They can briefly describe their issues and get helpful information or begin moving forward with a purchase right then and there. From a buying sense, these are your hottest leads: they have a problem, and they need help now. Why delay that process? Some companies have seen improvements in conversion rates of 45% as a result of LiveChat.
Expenses: $60/mo for the software, set-up expenses, staff member(s) to manage customer service
Outcomes: Increase leads through the chat form, improved customer service, reduce wait time in the buying process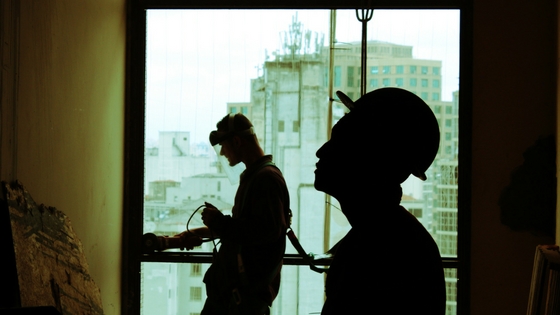 Automated Email Marketing
Most material handling companies have been in business a long time and I bet yours has too. Over that time, you've collected contact information from many past buyers. Let's put that data to use.
According to VentureBeat, of all marketing tactics, email marketing generates the highest return on investment (likely because distribution is so inexpensive). When using an automation tool, you're able to set up workflows that carry out actions without you needing to think or manually push buttons.
Consider these automated workflows:
Instant email

: This is for those who submit for more information on your site and should ensure that his/her message has been received. You can supplement users with relevant reading material while they wait for your phone call.

Cold leads

: Perhaps you tried selling parts to contacts in the past, but the deals fell through. They aren't bad leads, just cold. Set up monthly automated emails to help stay top of mind and ensure they're aware of your latest offers.  

Cross-selling

: Much like recommendations from Amazon for similar products, if your system recalls what customers have purchased in the past and you've properly segmented your lists, you can automate emails to cross-sell or upsell more strategically.
It's best to think about these tools as an extension of your sales team. A software like Hubspot will let you email directly to leads, input customer information, and track stages throughout the buying process. The tool is intelligent and understands the pages and emails that prospects visit to give you a clearer insight into their wants/needs so you can act at the right time. The software also provides reverse IP lookup so you can see any large companies visiting your site even before they submit contact information to you. We call it professional stalking.
Expenses: $800 – $1000/mo for automation software, setup, and management expenses
Outcomes: Increased leads, shortened buying cycle, improved upselling
As a material handling professional, there's a lot you can do to improve the relationships you have with current customers and generate new leads. But it's like the Wild Wild West out there. You're being faced with a ton of ideas and tactics, and there are plenty that aren't in your best interest to pursue. Take our advice and look closely at the four that we've already tested that have the lowest costs and highest value for material handling companies. Need help? Give us a shout today.
Download our exclusive eBook on how to prospect better in the digital age